I never knew how much donating plasma has come to mean to me. I donated today and I have actually missed it! Who'd have guessed?
Previous to today, the last two appointments that I had scheduled I was unable to donate. The first of these two, I went in, got weighed, got my finger pricked and blood milked from it, got my blood pressure, heart rate and temperature taken. "Go on back and find a bed", they say to me. I go back, talk to my sister for a minute, and find my bed and start to stash my purse. Next thing I know, the gal that poked my finger comes to inform me that she sent me back preemptively. You see, they prick your finger every time you donate to check your iron and the protein levels in your plasma. I passed my iron test... it was on the low side, but I passed. However, my protein got a big fat 'F'.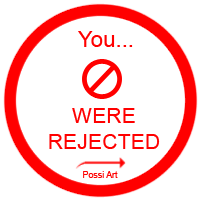 I felt like I got hit in the stomach. I felt like a reject! It was so strange how bummed out I was that I couldn't get a big fat needle stuck in my arm and have my blood taken out and put back in. I left the building feeling dejected.
The very next time I went to donate I did the whole process over again. This time my protein was fine. Everything was looking good. EXCEPT... my temperature. You think of temperature being a problem and you're thinking a fever, right? Nope. No fever for this girl. You have to have your temperature at a minimum of 96 degrees. I came in somewhere around 94.5. Yeah. That's what I said! They do give you a second chance on this one. I went and sat for 5 minutes. They called me back and I had gone up to a measly 95.3! Uhhhh... sorry! Buh-bye!
Twice in a row. Seriously. The second time was better because they didn't send me back to get a bed. I felt worse the first time because I went back all set and they had to retrieve me from the donation floor. It was embarrassing.
Like I said earlier... I am happy to report that we are back vampire-business today! Got the blood sucked and I'm feelin' good! :)