Since we're on the subject of annoying junk mail... something else that really annoys me is telemarketing calls. A lot of times I don't answer them. I just ignore. However, lately I have been entertaining myself with these poor callers at the other end...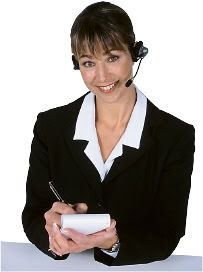 I am a little embarrassed to say what it is exactly that I've been doing. When I get one of these calls, I wait for them to say, "Hi, can I speak to Mrs. Clancy
Last Name
?" Then I proceed to make strange noises. Think Dory on Finding Nemo... "WOW! I wish I could speak whale!". Or, on anther day, think goofy Halloween party CDs where they have ghoulish noises. Or perhaps I actually talk to them, but it is a mentally handicapped sort of way! (please take no offense. I've had people like this answer the phone and I think it's sweet. I just imagined I was one of them and the caller was nice to me!)
It's silly, but I sure entertain myself! When they finally hang up I never fail to laugh out loud.
Warning: if you try this at home, do not put it on speaker phone if you have a 5 year old daughter. She might watch you doing this, make a strange face at you and then shout, "That's my mom doing that! That's my MOOOOOOM!!!!!" The little stinker! It ruins the whole joke!