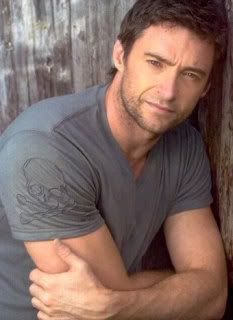 Dear Hugh.
I don't know how to write this letter. It's hard for me to do, but I have to. You and I have been an imaginary item for, what, three, maybe four years? It's been an awesome few years filled with beautiful on-screen moments and I will be grateful for the place you filled... but I have a confession. I have found a new T.V. Boyfriend.
His name is James. You'll be glad to know that he is a gentleman. He is well rounded- playing characters from the lovable and loving fawn, Mr. Tumnus to the love of Jane Austen, to a devoted soldier who is innocent of his accused crime. It's strange, because he's not as handsome as some of my T.V. boyfriends of the past, but he has that certain something and I'm afraid that he has taken your place in my fictional-movie-heart.
For the record, it is possible to win back my pretentious affections. If you made some poignant movies like James did, it just might happen. Watch his role in
Atonement
(Clean Flicks version!) and learn what pulls a girls' heart strings.
I hope this doesn't hurt you too much, Hugh.
All my pretend on-screen-affectations,