I have been learning some interesting things about chiropractors and neck braces lately.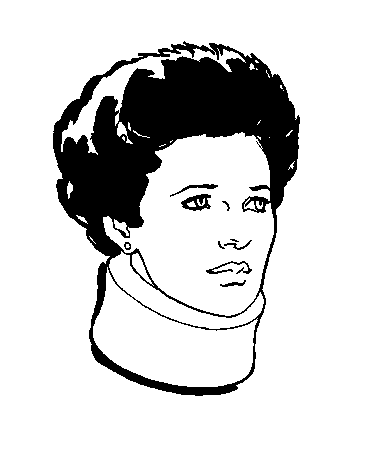 1- Chiropractors can make you cry hysterically... like mascara as far down as the corners of your mouth kind of cry. (well, actually it's the injury that makes you cry... the chiropractors hates to do it but it's necessary.)
2- Chiropractors are very nice when they are making you cry.
3- Chiropractors can make your neck go from feeling like an angry hornets nest to feeling like someone dug at your neck with a white hot poker.
4- Chiropractors can actually cause partial out-of-body experiences.
5- Neck braces really do make you look as dumb as they portray in the movies.
6- Neck braces, to function properly, still allow you to breathe, but make your blood pulse in your neck and head, which makes one feel a little claustrophobic.
7- Neck braces not only make you look dumb, but make you look fat, because they push all the skin from under your jaw 'til it's up around your jaw. It's all extremely attractive.
8- As dumb as neck braces make you look and feel, they do a great job of immobilizing a very painful neck.
9- When you wear a neck brace and you have a 7.5 year old son, that son might ask every hour or so if he can try out your neck brace.
10- Chiropractors and neck braces are blessings sent from heaven... crying and dorkiness included.
:)